Welcome, Dr. John T. Leslie
Category: News
Posted On:
Written By:

Baxter Regional Medical Center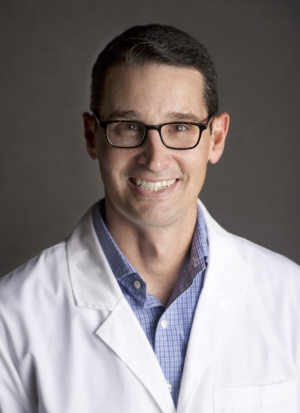 Baxter Regional Medical Center welcomes John T. Leslie, MD, to our medical staff and community. Dr. Leslie is a board certified family medicine physician joining the staff of Baxter Regional Family Clinic.
Dr. Leslie was born in Salem and is a Harrison High School graduate. After graduating from the University of Arkansas in Fayetteville, Dr. Leslie attended medical school at University of Arkansas for Medical Sciences in Little Rock and completed an internship and residency at North Colorado Family Medicine in Greeley, Colorado. Dr. Leslie returned to Harrison in 2007, where he most recently served as the Chief Medical Officer of North Arkansas Regional Medical Center before relocating to Mountain Home this summer.
Certified by the American Board of Family Medicine, Dr. Leslie brings with him extensive experience in medical staff leadership as well as the full spectrum of healthcare including outpatient clinics, inpatient care, procedures, and administration. We welcome Dr. Leslie, his wife Reagan, and their two children to our community.
Dr. Leslie will begin practicing on Monday, August 6, 2018, and is now accepting new patients. For an appointment, call (870) 425-6212.