Pink Out Game is Friday, September 23
Category: Foundation
Posted On:
Written By:

Baxter Regional Medical Center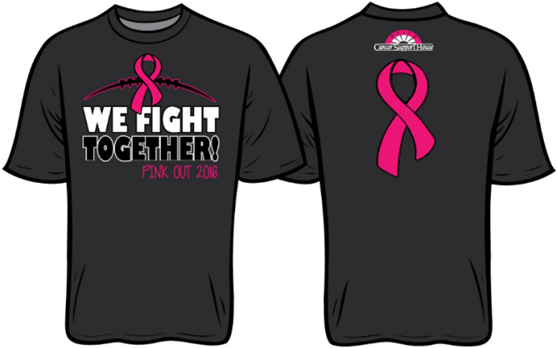 The Peitz Cancer Support House of BRMC is partnering with the Mountain Home Bombers in their fight against breast cancer! The Bombers will be hosting their first annual Pink Out Football Game on Friday, September 23 against the Jonesboro Hurricanes.
Official Pink Out shirts are available now at the Peitz Cancer Support House to wear on game day! The shirts are $15 each, in sizes youth medium and adult small - 3XL.
The first annual Pink Out Tailgating Party will be held that evening before the game at Mountain Home Bomber Stadium. Tailgating begins at 4:30 p.m. with food, games and face painting, along with donation and 50/50 drawings. The tailgate party will wrap up at 6:30 p.m., and the Mountain Home Bombers Pink Out Football Game begins at 7 p.m.
For more information about the Peitz Cancer Support House or the Pink Out game, contact Melissa Hudson, PCSH Coordinator, at (870) 508-CARE (2273) or mhudson@baxterregional.org.